Whitby Oshawa Chinese Baptist Church
​
惠爱华人浸信会
We have in-person Sunday Service in Chinese and in English at our church location every Sunday at 10:45 am. We also have live Youtube broadcast for Chinese Sunday Service. Please search 'WOCBC OC2' in YouTube to locate our video. As for English Sunday Service, we broadcast via Zoom. Zoom meeting ID: 896 7622 1338 / password 1234. Everyone is welcome, hope to see you on Sunday.
我们在教堂每个星期日上午10:45举行实体中文和英文主日崇拜。我们在Youtube上直播中文主日崇拜。请在YouTube上搜索"WOCBC OC2"以找到我们的视频。至于英文主日崇拜,我们通过Zoom进行直播。Zoom会议ID:896 7622 1338 / 密码1234。欢迎所有人,希望能在星期日见到你们。
"And let us consider how to stir up one another to love and good works, not neglecting to meet together, as is the habit of some, but encouraging one another, and all the more as you see the day drawing near"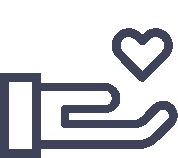 "24 又要彼此相顧,激發愛心,勉勵行善. 25 你們不可停止聚會,好像那些停止慣了的人,倒要彼此勸勉;既知道那日子臨近,就更當如此."